Image Credit: Alex Wong/gettyimages
To hear Lily Eskelsen Garcia — president of the National Education Association — tell it, the American education system stands at a crossroads. President-elect Donald Trump has proposed a vision that would ruin public schools, Garcia said, instead of investing in the schools where the National Education Association's 3 million members work.
Shortly before Betsy DeVos began her testimony in front of the U.S. Senate at her confirmation hearing, Garcia said in an interview that Trump's nominee to lead the Department of Education is unqualified and has the wrong vision for the nation's schools.
"I don't think you will find one human being who could actually point to something who could say, 'Because she did this, it really improved those traditional, neighborhood public schools," Garcia said. "What you're seeing here is a trainwreck waiting to happen."
Garcia blasted DeVos' decades-long devotion to "school choice," the belief that giving parents and children alternatives to public education will produce better educational results. DeVos applied this method in Michigan, where she spent part of her multibillion-dollar fortune to influence state education policy.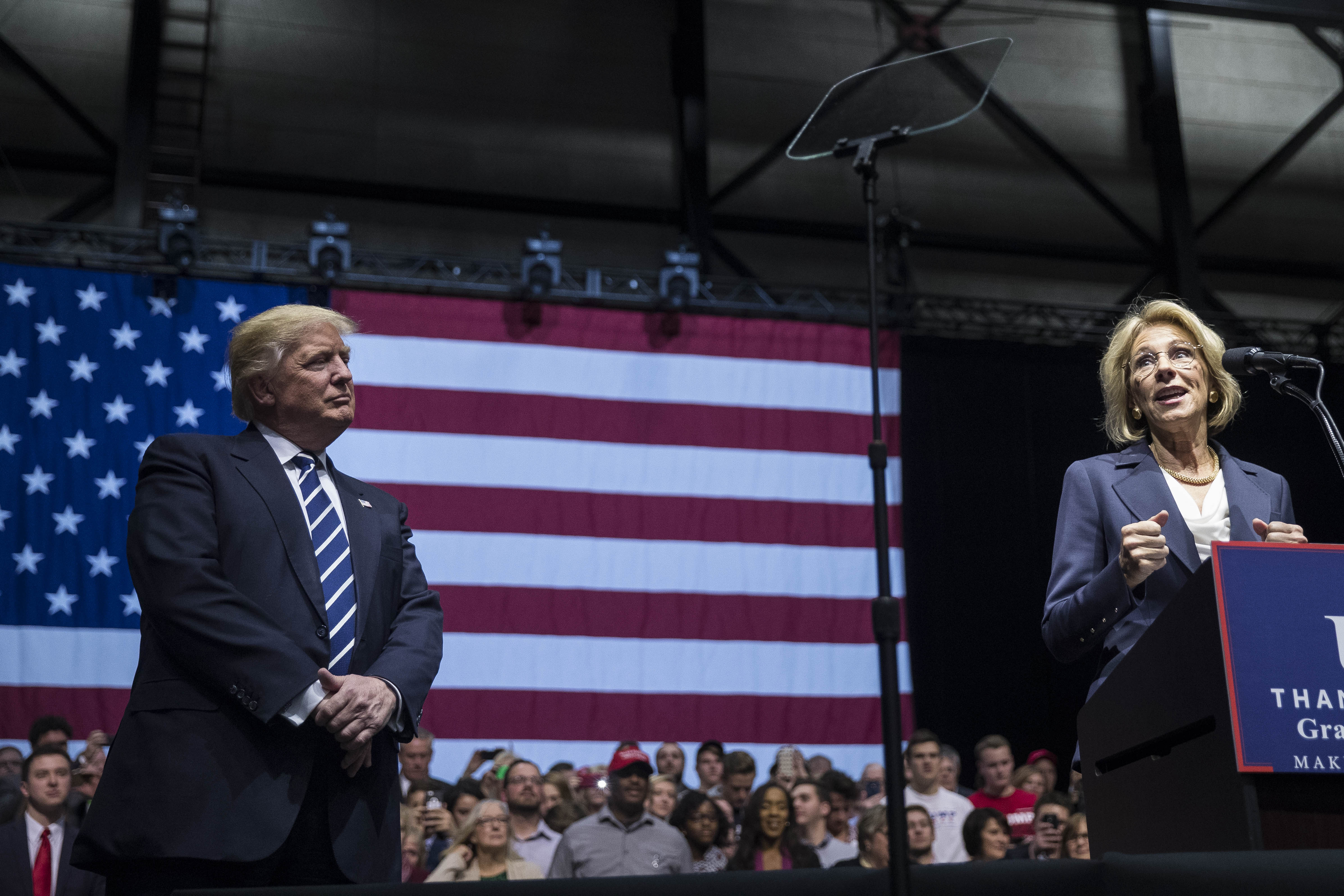 GRAND RAPIDS, MI – DECEMBER 9: (L to R) President-elect Donald Trump looks on as Betsy DeVos, his nominee for Secretary of Education, speaks at the DeltaPlex Arena, December 9, 2016 in Grand Rapids, Michigan. President-elect Donald Trump is continuing his victory tour across the country | (Photo by Drew Angerer/Getty Images)