SPLC News This Week
#ReportHate incidents surge – petition against Trump-selected alt-right leader –Teaching Tolerance survey on children after election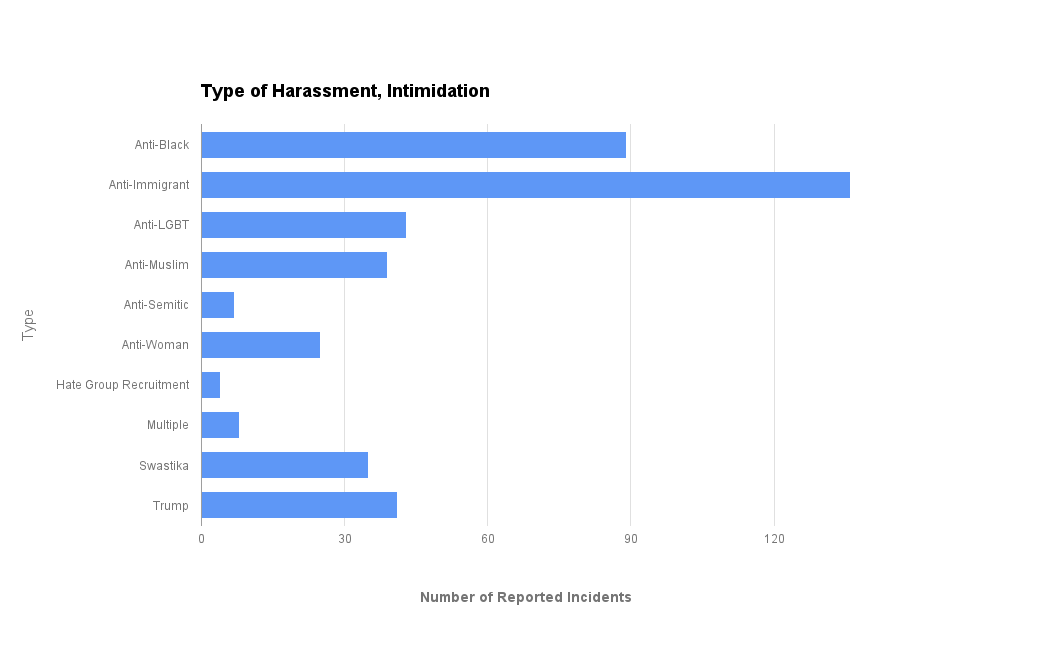 Harassment of minorities surges after election
Since the election, we've documented 437 reports of hate-fueled intimidation and harassment through news reports, social media, and direct submissions via our #ReportHate form. Most involved anti-immigrant, anti-black or anti-LGBT bigotry. The most frequent location was K-12 schools, followed by businesses and universities. If you know of an incident, please #ReportHate here.
More than 400,000 Americans ask Trump to drop Stephen Bannon
Our petition calling on President-elect Donald Trump to drop Stephen Bannon as his chief strategist and senior counselor has garnered more than 400,000 signatures. White nationalists erupted in celebration on online forums when Bannon was appointed. A former Breitbart editor says Bannon turned the far-right website into a "cesspool for white supremacist mememakers." Sign our petition asking Trump to rescind the appointment immediately.
SPLC asks teachers to report impact of election on children, offers advice for volatile schools
Our new Teaching Tolerance survey asks educators to describe the impact of the post-election climate on American schoolchildren. We'll update our report, The Trump Effect, which found that the divisive campaign inflamed racial and ethnic tensions in the classroom. Teaching Tolerance is offering free materials to schools and educators to help them manage children's fears and respond to election-related harassment and bias.
News You Should Know
DOJ Civil Rights Lawyers Ponder Future Under Potentially 'Terrifying' Trump Presidency (
Huffington Post
)